How Far The Electricity Be Saved By The Use Of Energy Saving Sensors / PIR Motion Sensors
Published on 4th February, 2020By Highly Components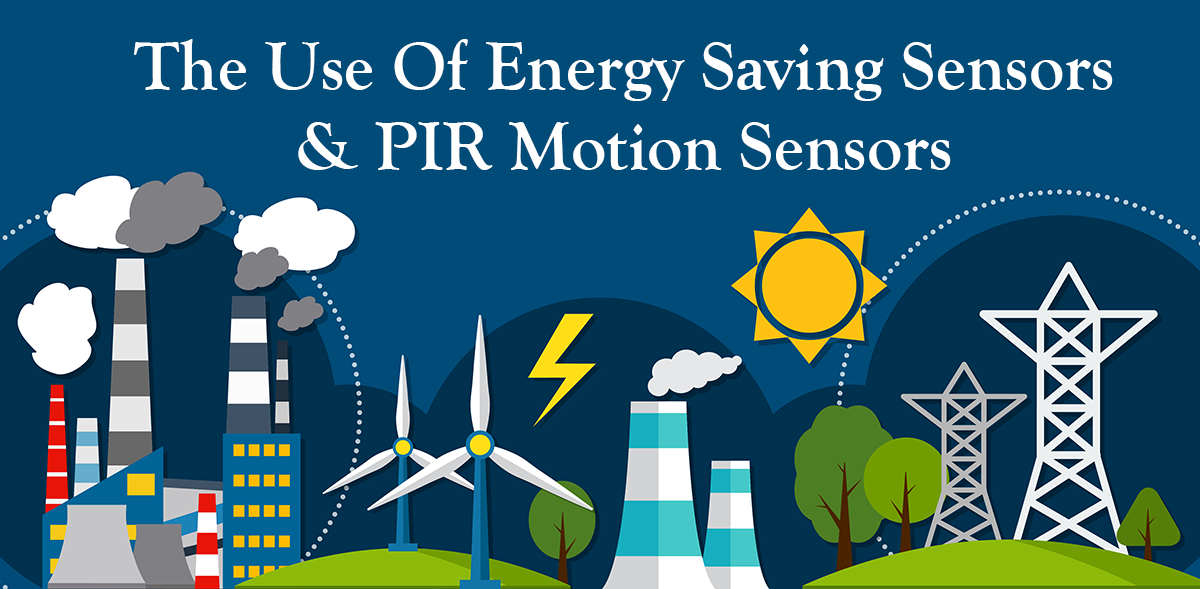 It is well known that a large amount of energy can be saved by turning off unused light. While energy use can thus be reduced by switching to energy efficient light bulbs, there is no option to ensure that the lights are switched off when not in use. Energy Saving Sensors / Motion sensors provide a valuable tool to ensure that only the necessary illumination is in use at any given time.
Motion sensors are typically used to trigger lights outside when someone approaches a home. Many organizations are now using similar systems to control lighting within offices and public buildings, called occupancy sensors. It is estimated that the use of motion sensors in commercial buildings can reduce energy usage by up to 30%. These systems work best in large buildings, so are mostly used by businesses and organizations. However, similar systems may be important for private homeowners.
Occupancy sensors can be used to create different patterns of light, depending on which parts of a large room are in use, and switch on the lights next to you as you walk into a building. Task lights, such as on counters and work surfaces, can be activated by movement on those surfaces, but stay off when the area is not in use. After cutting energy usage, the lights will turn off automatically after there is no movement for some time.
A common concern with using motion sensors is that switching on a light repeatedly can shorten the life of the bulb. This is partially true for compact fluorescent lamps (CFLs). Fasting and closing them can have an impact on their lives, but the total number of times they are closed and locked is not. Since motion sensor systems are set to a timer, they keep the light on for a certain time after being triggered, so this is unlikely to be a problem.
CFL lights may take a while to turn bright when turned on. This means that after the motion sensor is turned on, it will take longer to reach full brightness. Light emitting diodes (LEDs) do not have this problem because they achieve full brightness as soon as the switch is on. The life of an LED bulb is not affected at all by turning off and on. While they are more expensive in the short term, they have a longer life than CFLs and are overall more energy efficient. Thus they are a better option for use with motion sensors.
Motion sensors also have applications for public lighting. Most of the time, the street lights can be turned off or dimmed. Motion sensors detect the approach of a pedestrian and illuminate the light ahead, so that an area is already brightly lit once it arrives. This was not possible with older sodium streetlights, as they take longer to become brighter. The new LED street lights give a lot of flexibility in controlling urban lighting. The street light control system is yet to be widely used, although LED street lights are now being installed in various parts of India.
This technology has the potential to reduce urban energy use and reduce mass pollution on both large and small scales. This is a good way to ensure that the use of energy reflects what is really needed on a day to day basis.