PIR MOTION Sensor For Light Control With Manual Override, HC-7D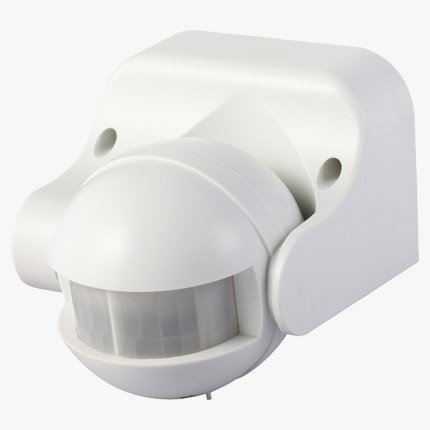 HC-7D sensor switch can detect the infrared Rays released by human body motion within the Detection area, then start the load-light automatically.
This PIR Sensor has an extra feature of manual override. HC-7D has a longer detection range and wider angle, it is better for security use.
Applications
• GARAGE
• CORRIDOR
• STAIRWAYS
• NEAR GATE
• BASEMENTS
• PARKING AREA
• LOCKERS / SAFE ROOMS
• ATMS – COLLEGES/ SCHOOLS/ INSTITUTES
• MULTI-APARTMENT COMPLEXES
• HOSPITAL/ NURSING HOMES
• MALLS AND MANY MORE PLACES….!

Specifications
Rated Voltage
230V AC 50Hz
Load Wattage
Max. 1000W incandescent bulb or Max. 300W fluorescent lamp 
Detection Area
Max. 12 meters
Detection Angle
Max. 180º
Time-delay
From 10±5 seconds to 6±1 minutes adjustable
LUX Control Level
From daytime to darkness adjustable
Protection Class
IP44